Founded by an experienced team of transactional and title professionals, Trinity Abstract & Title leverages the-knowledge and experience to provide clients with a seamless closing experience in both commercial and residential real estate transactions.
Experience
Our carefully selected team has worked on every side of a residential and commercial transaction. This experience translates into peace of mind and comfort for our clients, who seek a seamlessly executed transaction and an effective approach. Simply put, our hassle-free approach to the closing process allows our clients to focus on their core business.
Perspective
We believe that every transaction benefits from our distinctive level of expertise, trusted efficiency, and understanding of each interrelated deal component. Our experience enables us to proactively identify short-term issues and implement trusted solutions, so that our clients can focus on their long-term success. We want to be a strategic partner and steadfast guide to our clients throughout each step of the transaction and closing process.
Community Engagement
We believe strongly in dedicated service to our clients, and also to the communities in which we service. Through the efforts of our employees and management, we support numerous non-profit organizations committed to supporting our communities. We are grateful for our team, our clients, and our partners who support us in our professional vision and civic mission through Trinity Abstract &Title.
Staff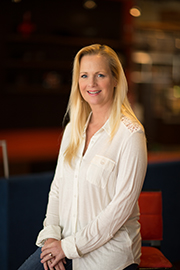 Suzette Switzer-Hinds
Ms. Hinds began her legal career in private practice in 1993 and is an attorney admitted to practice in Texas, Oklahoma and Arkansas. She earned her B.A. in Political Science from Southern Methodist University and her Juris Doctor from Oklahoma City University School of Law. As an attorney, in addition to being a licensed Escrow Officer, Ms. Hinds understands the value that the combination of higher education and practical experience brings to each client's transaction.